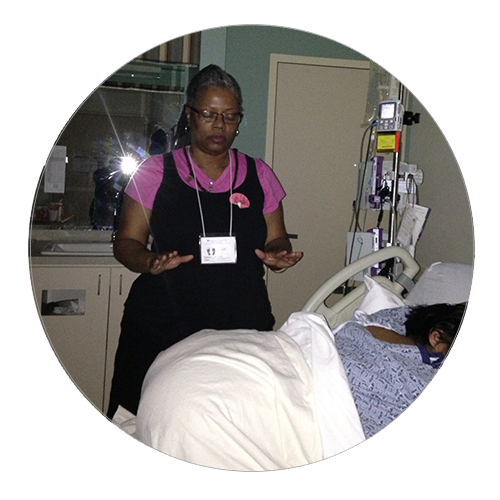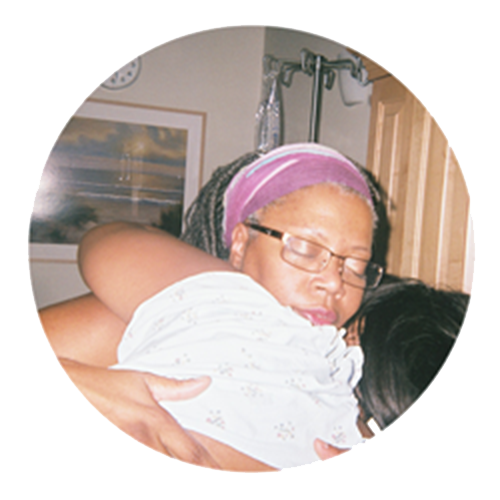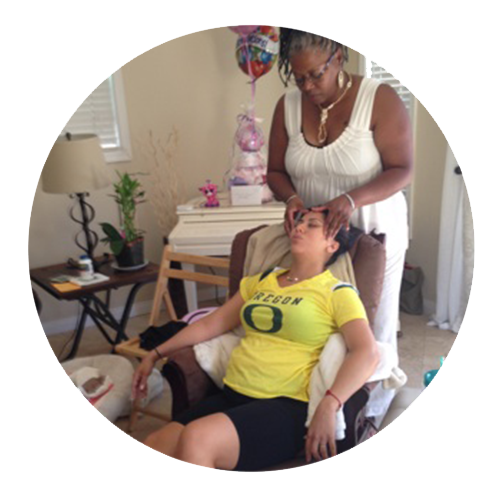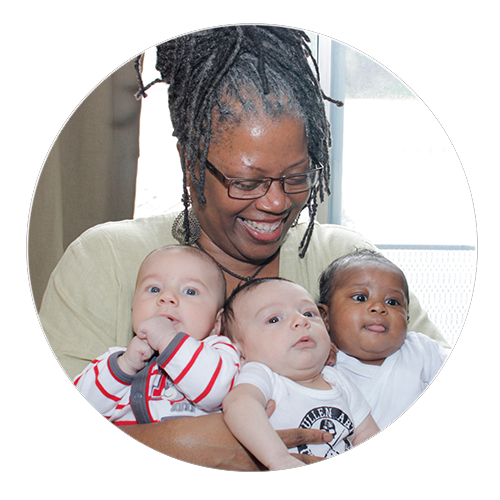 Doula Services
During your pregnancy and birth, you will receive from me my expert experience as a certified birth doula, licensed registered nurse, Hypnobabies childbirth educator, certified massage therapist, certified prenatal yoga teacher and spiritual life coach. I bring my heart and soul to this work; therefore, I bring my heart and soul to you, your baby and family.
Upon hiring me as your doula, you will receive the following services:
Free doula consultation with seated massage (optional)
Conscientious and loving hands-on doula support during your birthing time and child's birth, including massage, aroma and sound therapy
Remain in a conscientious, loving, prayer vigil throughout your pregnancy, childbirth and postpartum. (24/7 prayer support available throughout pregnancy and birth)
Pregnancy Life Coaching Sessions (these are intimate one-on-one or group sessions that are insightful, empowering and transformative.)

Once per month, then once per week during last month of pregnancy (optional)

DoulaLove'sCreation's Elevating Pregnancy and Childbirth Manual, includes:

In-depth tools that support you in elevating your consciousness so that you Birth in Alignment with your own Innate Intelligence
Specific tools to help you to consciously move beyond your fears of childbirth
Specific tools to help you successfully and confidently support yourself during your birthing time; and to rise above any false "perceptions" and/or "other peoples' stories" about your child's birth
Assistance with writing your own powerful Birth Intention and Birth Care Plan
Assistance with Pregnancy Affirmations
Specific breath and meditation practice ideal for you that will greatly support you throughout pregnancy, birth and postpartum
Helpful yoga postures and stretches that relieve discomforts during pregnancy and childbirth

Remain with you up to one to two hours after your baby is born
1-2 postpartum follow-up visits after birth (as necessary); and continue to provide information and emotional support by telephone up to two weeks after birth, as needed
Initial breastfeeding tips and hands-on assistance
And so much more….
To schedule a FREE doula consultation and pricing, please contact me.
 "You got my stalled labor going! Through your prayers and visualization, my stalled labor began again and ended four hours later! "
~Kelly, Sherman Oaks, CA
Read More >>