Meet the Dads
of DoulaLove'sCreation
Click the image to view a slideshow or read some of the Dad's comments below.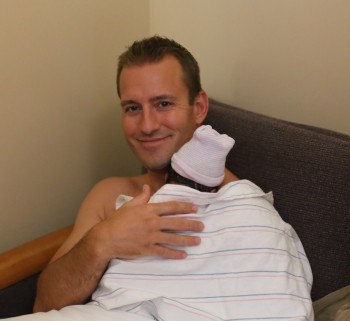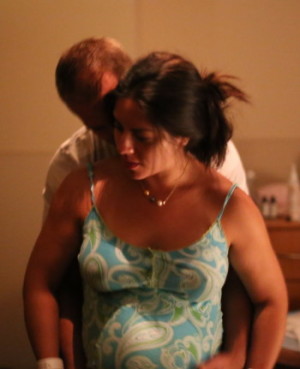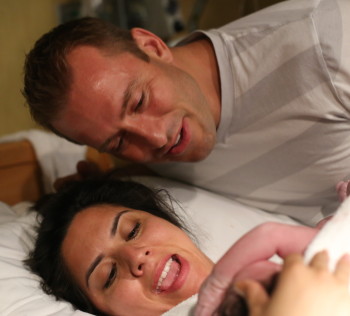 Hiring Angela as our Doula was the best decision we have ever made! Most people don't know that when you go into labor and arrive at the hospital, you are pretty much on your own. Yes, the nurses check on you every once an while, but there are long stretches where you are left on your own to figure the process out for yourself. That can be scary! We were so glad to have Angela's expertise and guidance. As a Registered Nurse and Doula for over ten years, I loved that she's seen hundreds of births.  Angela knew that what my wife was experiencing was normal. This gave me peace of mind to know she had our back, which was huge for me as a husband whose wife was in a ton of pain. PLUS, because Angela's extensive experience as a birthing coach, she was perceptive enough and was able to help my wife shift to the right body positions at the right time which shortened her labor. Priceless!
We arrived to the hospital at 10am and my wife gave birth to a beautiful healthy baby girl (naturally, no medication) at 2:49pm.
Labor can be a long process, and Angela was able to step in and give me a much needed break so I could be fully present for my wife.
Also, In the final stretch of labor (which is the toughest part), I was glad to have Angela there coaching my wife on how to stay focused and find the strength she needed to birth our healthy baby girl, Isabella.
It was so nice to have Angela in our corner, helping us communicate with the family, with the nurses, and making sure we where taken care of. Angela is professional, she's loving and kind. Simply, she is one of the best birthing coaches in the country. I HIGHLY RECOMMEND hiring her!
I hired Angela to guide us through a great birth. But as we went through the process, the true value of having a Doula was for all the little challenges I never saw coming that she helped us through. I didn't know, what I didn't know. I am so glad we had her by our side.
Thank you Angela!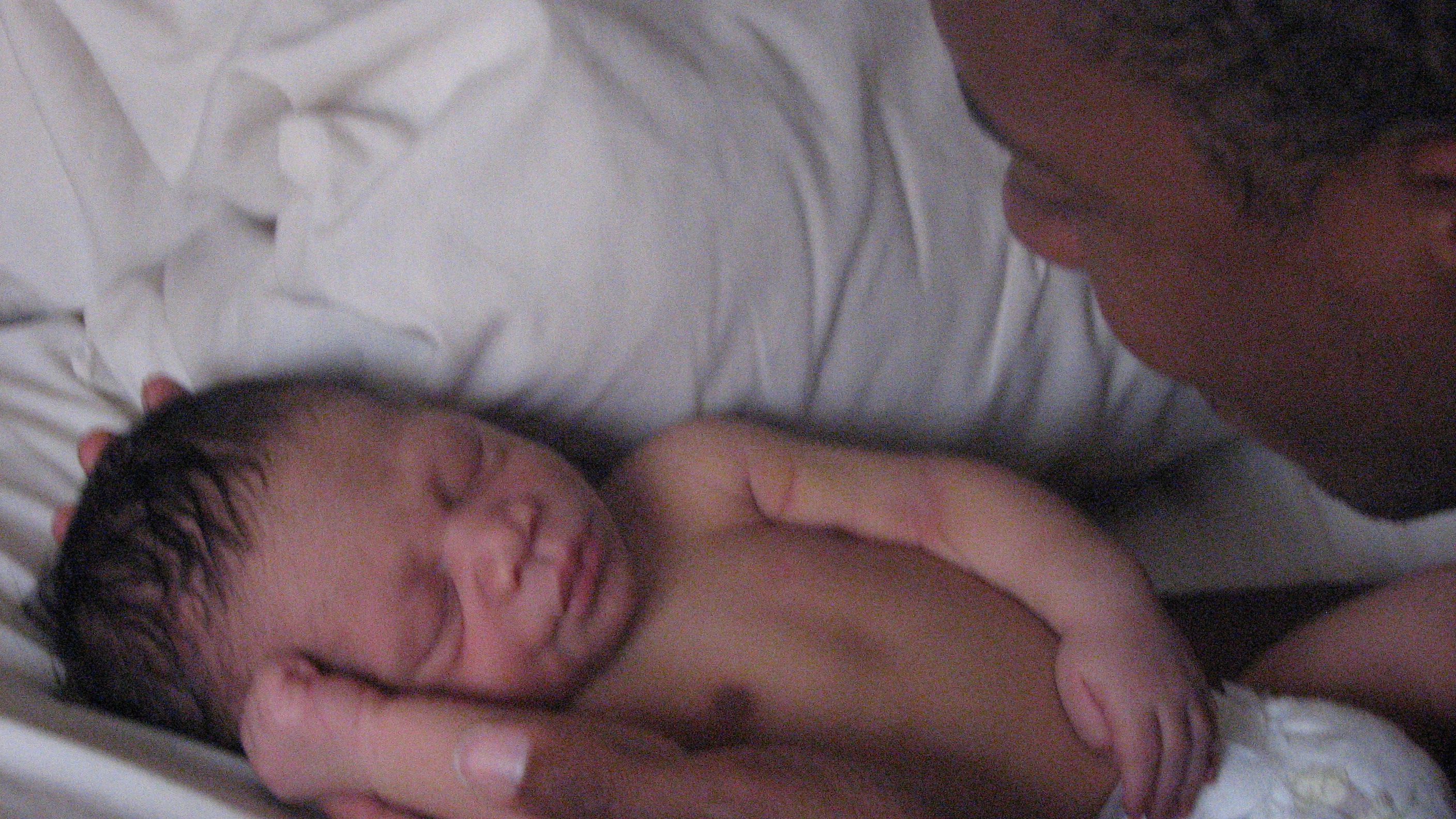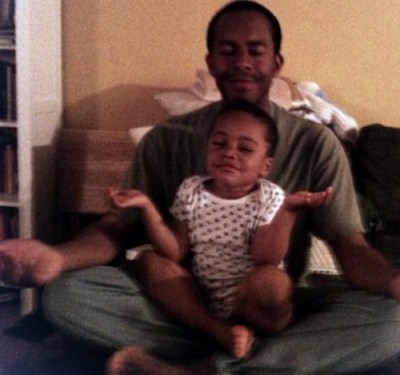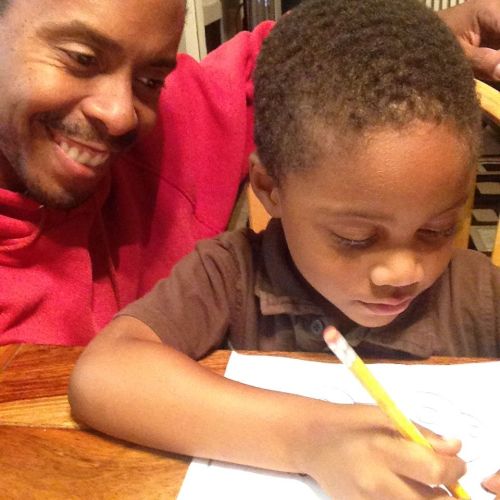 "Simply put, being soon-to-be parents for the first time, I was in complete panic mode.  Angela is an Angel and she was able to anchor a power of peace during a very exciting yet scary time for my wife and I.
The benefits of working with Angela; she helped create the tone through which I was introduced to my son in the most peaceful way. Imagine being a new soul, birthed into a new world of lights and sounds, Angela's work is so amazing because she helps set the tone through which our baby was welcomed in a safe, sacred space versus a bright and loud one.
When I say Angela was there with us every step of the way, I'm not exaggerating. Days leading up to the delivery of our son, Angela was there for us,  encouraging us to walk around the block, give massages, even Salsa dance together! The most significant gift of working with Angela is when I realized as a doula she represents the mother, the friend, the coach, the nurse, the spiritual anchor and dare I say, comedian extraordinaire!
My wife delivered naturally and it was Angela who even made that a possibility for us, even when my wife was having second thoughts during a very long, and enduring labor. Honestly, I did not even know Doulas existed before hearing of Angela and now with our son just passing 5 years of age, I can say who he is as a young boy has everything to do with how he was welcomed into this world.
Dear Dads, this is an investment you can't afford to skip. Angela brings not only a breath of knowledge and wisdom due to her craft and skill but she is a Breath of fresh air! And during those intense moments of labor, and how the mother to be will desire your support….you're going to need every breath you can get!
We Love You, Angela"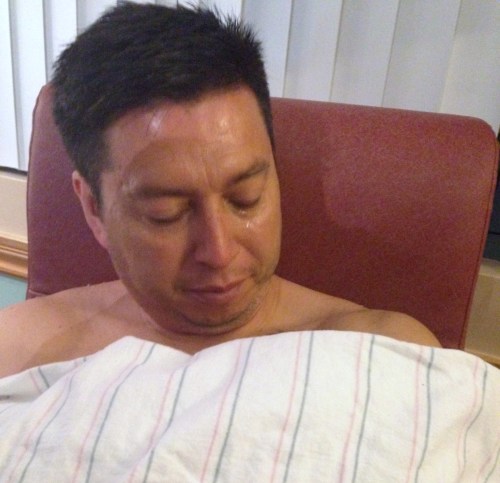 "I am now a father of three, but the first two childrens' births were totally different from this third child that Angela assisted us with. The first two children were born with medication (an epidural and Pitocin). The births were very stressful and the atmosphere tense. Experiencing the birth of my third child, naturally, was the most pleasant and relaxing birth experience. I never realized that natural birth could be this beautiful or relaxing. I definitely recommend Angela as a doula! She is professional and made me feel comfortable during the labor process and the birth of our son. She is an expert in her field. She brought strength to me and, especially to my wife Maria. We are so grateful. God Bless you Angela."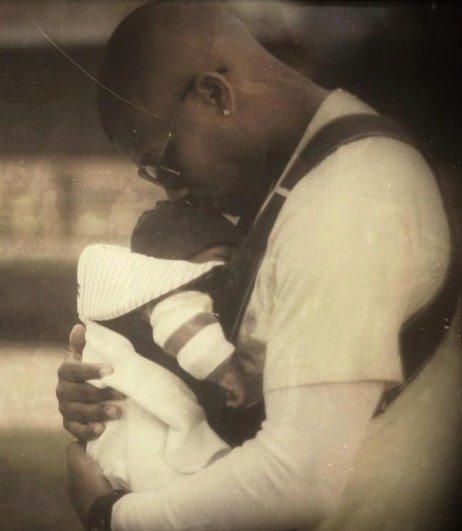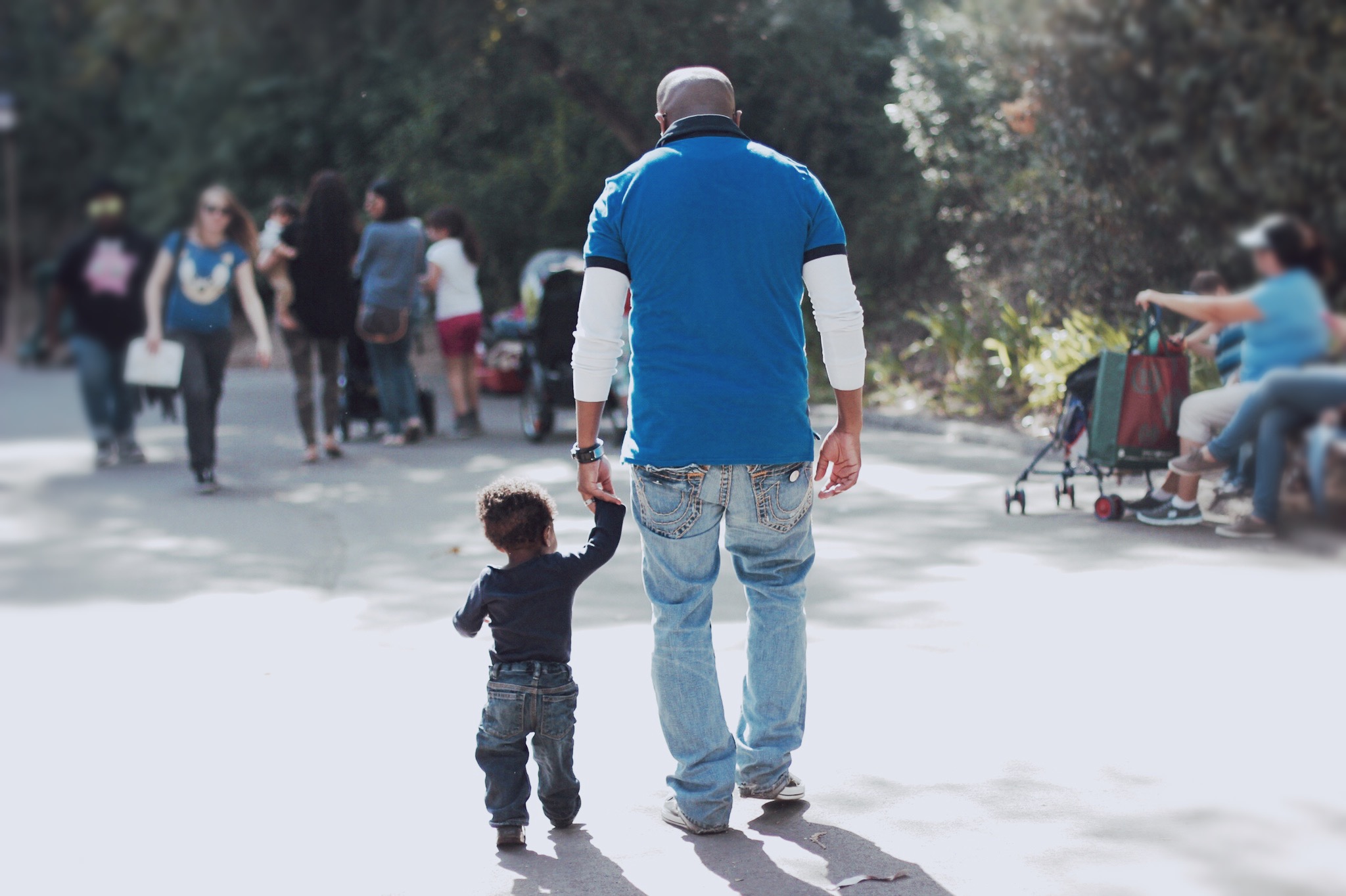 "When my wife told me she wanted a doula, I was not very sure about it. However, she thought it would be a great idea to have a doula because we were committed to having a natural birth. Angela was incredibly helpful to both of us. It was a blessing to have someone so knowledgeable and conscious about the pregnancy and birth process. She was a tremendous support to me when I had to take my mother back to the hotel; I had the peace of mind and knew that my wife was in great hands. Angela helped my wife remain focused and calm during labor and the birth of our son.
As a husband, my wife and I have a strong spiritual connection and we are very in tune with one another. Angela's energy and presence was right in alignment with what we had already established between us. At no time did I feel that her presence impeded upon my own. After 48 hours of labor, my wife gave birth to our son all natural, with no medication. I am so thankful that Angela was there during those last 24 hours! I highly recommend Angela as a birth doula; she brings so many years of experience to couples and knowledge of the birth process. To those fathers-to-be who may be on the fence about hiring a doula, the truth is, it is a financial investment and a worthwhile sacrifice to make to ensure that your wife is fully prepared to have a natural birth."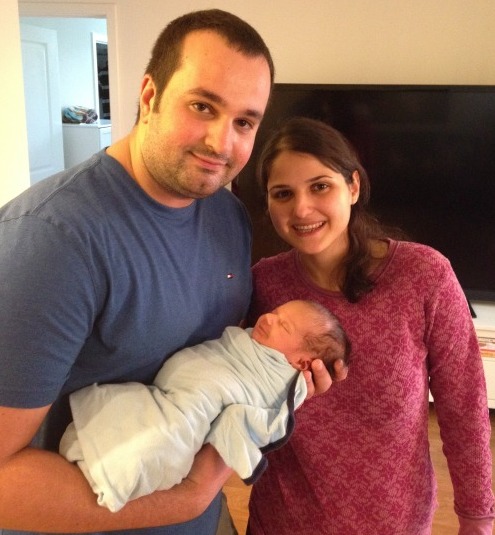 "Let me start by saying that God must have loved us so much by helping us to find and choose Angela as our doula. I really cannot even imagine how we could go through the labor and delivery if Angela had not there with us every single step of the way. We lived quite a commute from Angela, especially, in traffic! We would choose her again as our doula for the next baby regardless of the long trip we would have to take.  My wife and I made weekly trips to attend her classes and for my wife to get prenatal massage.
Now that being said, let me go into the details of our experience with Angela.
My wife and I did everything we could to make sure we were prepared to deliver our baby boy from reading books, articles, attending several childbirth classes (sometimes twice), and taking Bradley classes. Since we were new to the states and did not have any family or friends to help us, we still did not feel comfortable even after all the research and reading we did. That's when we decided to look for a certified doula.
My wife loves aromatherapy, getting massages, taking yoga classes, and is a spiritual person. I just took all those keywords and started Googling since we couldn't find such a doula with all those characteristics by asking other couples who were attending the same classes that we did. I found many doulas and each had different sets of skills and offered superb services though finding one with all that we were after was not easy. After going through Angela's company website, I instantly got a feeling that she is the one. We gave her a call and set up a meeting. She was so calm, friendly and a true loving person that we connected in the first few minutes of being with her. I wanted to test her knowledge and whether she'd spend enough time answering all of our questions along the way.  We were expecting our first child, so I had plenty of questions for her. I went through a couple of pages of questions with her, and she answered every single one of them. My wife was happy to see that she'd get all that she loved from aromatherapy, to yoga and amazing soothing pregnancy massages during her last trimester. By the way, Angela is a registered nurse and well connected to professional midwives and other professionals who were a big help for us.
There were several sessions to make sure we would be well informed and comfortable when the labor kicked in. Angela always provided us with information to help us understand the medical language and process of birth, and she respected our decisions along the way. For example, when my wife started seeing fluid leaking, and our doctor confirmed this, we decided to stay home to prevent getting any infections at the hospital. Angela recommended we check in at the hospital. She knew our concerns about going into the hospital too early and she respected this… we stayed home for 48 hours after the incident. NOTE: You ALWAYS need to check with your doctor if the same happens to you. This is not a recommendation of any sorts. We just decided to stay home since we believed mommy's instincts and the doctor confirmed it.
She visited us a couple of times when the labor kicked in, at first the contractions were not regular and they were not close to each other. She recommended different positions, oils and got advice from her professional network. We also got help from an acupuncturist in our home on a weekend, by Angela's advice (Angela arranged the whole thing). Later that night, we knew that the actual labor was happening, and we called her again and she was there in a very short time. We labored at home for quite a while and Angela monitored the contractions closely and when the time was right, she recommended we go to the hospital. When we checked in, my wife was 4cm dilated and in 3 hours baby Daniel was crowning. Labor is painful, no matter how strong you are. Thank God we received all the support we needed from massaging mommy's back, beautiful prayers, and reminding us of all that we learned during the pregnancy. The labor and delivery went perfect and I couldn't even imagine how we could have done this alone, without Angela's help.
We are SO grateful to have found a true friend and a sister and we cannot recommend her enough!"