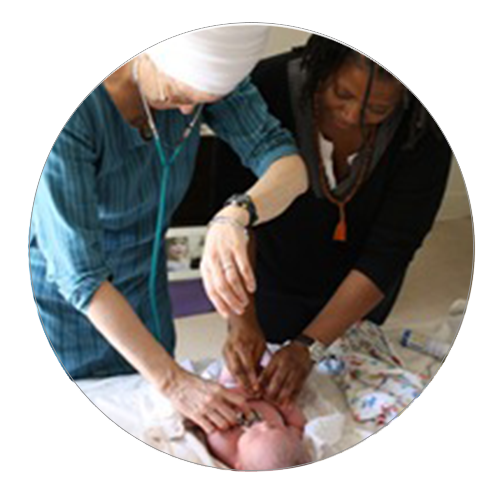 Doula Certification Training
3-Day Doula Training (16 hours)
Location:  Orange County Area
Cost: $800.00
The Next Doula Training TBA This 3-day birth doula training is designed to provide you with the understanding, knowledge and skills so that you confidently and compassionately bring the highest level of support to a pregnant woman throughout her pregnancy and childbirth process. Being a birth doula is more than just bringing knowledge about birth to a pregnant woman. It is about your consciousness and what you bring to the pregnant mama, her child and family. It is about being in alignment with the energy of love and acceptance of each woman's pregnancy and birth journey, and yet, at the same time, providing her with education of the birth process that will support her and her family in making clear and informed choices during pregnancy and childbirth. As a doula, you are the gatekeeper – the vision holder – of every pregnant woman and her child, be they your client or anothers. Welcome to Doula'sLoveCreation!
This course covers:
Introduction
What is a doula? What is a doulas job?
Childbirth Education Classes (Needed for completion of course)
The benefits of having a doula
Review of anatomy and physiology of pregnancy and childbirth
Providing Support During Pregnancy
Labor and delivery
Postpartum Care
Birth and Medical Terminology and Procedures
Home births and birth center births
Films
Complications of Childbirth
Spirituality and Childbirth, is there a difference?
Building and Minding your Doula Business
Supporting Your First Client, Teaming Up
References and Resources
Summary
To receive a complete Doula Certification, the following must be completed: 1. DLC's 3-Day Doula Training 2. DLC's Pregnancy Workshop 3. Must attend a (4-8 week) childbirth education series, with proof of completion (signature from childbirth educator) 4. Attend three births as a birth doula apprentice, with proof of completion (signature from Midwife, MD or Nurse) 5. At the end of this training, you will be handed a Notice of Completion of Doula Training, you will not be certified until 1-4 is completed. 6. When all is completed, your Doula Certification will be mailed to you.
To Every woman who is pregnant...
To every woman who has birthed a child, To every woman who has birthed and then lost a child, To every woman who has longed to birth her own child but instead became a mother to other children, I acknowledge you and I honor you, the world needs you.
Where would we be without the mothers, grandmothers and great grandmothers of our ancestral female lineage. We need, we require, we must acknowledge the energy and the wisdom of our foremothers who birthed and mothered before us. Their courage and strength runs through our veins… and as women, this is how we know we can birth and birth naturally, if we choose to.
~ Angela J. Brown, Los Angeles, 2005